Devastating Earthquakes in Turkey and Syria Leave Over 7,000 Dead, Thousands More Injured
Turkey and Syria were hit with a massive 7.8 magnitude earthquake in the early morning of Monday, February 6th, followed by another massive 7.5 magnitude aftershock, adding another devastating event to an already at-risk region of the world.
The hardest-hit place happens to be Gaziantep, Turkey, which is the epicenter of the disaster. Gaziantep is a city of more than two million people, and its outskirts are also heavily populated, especially by a lot of Syrian refugees that have fled the war in the last decade.
It's said that there are already at least 7,700 people dead, and thousands more injured, but the numbers keep getting updated as the situation develops. It's estimated that up to 20,000 may have already died in the earthquake and all of the aftershocks that followed it.
Search and rescue efforts have been going on over the past day, but due to a lack of resources and the location of some of these hard-hit places, it's hard to reach out to everyone affected.
Rescue efforts in certain parts of Syria have been hampered because of the fact that some of these locations are both government and opposition-controlled areas. Because of Western-backed sanctions against President Bashar Al-Assad and his government, no aid can get into Syria. The only line of aid Syria can get comes from Turkey, and that had to be closed due to earthquake damages. Some leaders in Syria are trying to find ways to open lines of aid throughout the country, as long as that aid doesn't fall into terrorist hands.
The weather and terrain of certain parts of Turkey have also made search and rescue efforts that much harder for the countless volunteers that chose to step up and help the community around them.
"This is a sad situation," said one student. "I hope they're able to get the help they need to rebuild their communities, their homes."
But, there is some cause for hope.
Humanitarian aid efforts have been deployed by countries such as the US, the UAE, Poland, Ukraine, and more. Organizations such as the UN are also sending in humanitarian aid efforts. Types of aid include money, tools, people for search and rescue efforts, and more.
It's reported that a baby girl was rescued after she was born in the rubble in a hospital located in Jindires, Syria. Unfortunately, none of her family survived.
Ghanaian professional football player Christian Atsu has been found alive after he was reportedly trapped under a pile of rubble from a collapsed 11-story building, the vice president of his club, Hatayspor, confirmed.
"We've received some positive news that Christian Atsu has been successfully rescued from the rubble of the collapsed building and is receiving treatment. Let's continue to pray for Christian," tweeted the Ghanaian FA. He's reportedly in stable condition at a local hospital, reports CNN.
UPDATE: Despite multiple reports coming out, Atsu's agent confirmed that he is in fact STILL missing and they can't locate him. This is a heartbreaking situation for his family.
Atsu scored a last-minute winner for his club just the night prior to the unfortunate event. He also represented top Premier League teams in England such as Chelsea and Everton.
As this situation continues to develop, we'll know more about the scope of this deadly earthquake and the impact that it will have on all the affected areas.
Leave a Comment
About the Contributor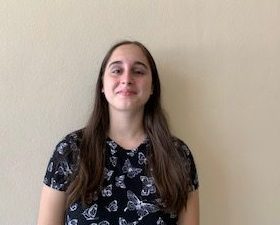 Azzurra Degliuomini, Editor
Ciao! My name is Azzurra, and this is my third year on The Tribe and second year as Editor. I enjoy reading and writing, which you'll most likely be able...