The Criminal Justice Academy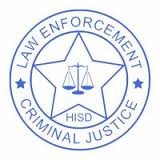 One of the most recognized academies in Santaluces is the Criminal Justice academy. If completed all four years of Criminal Justice in high school, one will receive 9 credit hours in any community college or university desired.
This class teaches many qualities to prepare their students for the real world. The instructors teach leadership, power and courage to get their students through the course. If one applies and has these qualities as they get older, he/she will excel in being a police officer, criminal justice teacher and more. Officer Perez, the instructor for Criminal Justice said,
'' This is my first year teaching students and I absolutely enjoy guiding them to become better, stronger people''.
Officer Perez completed all four years of the police academy in 2010 at the University of Central Florida. Besides her teaching in school, she is a personal trainer and undercover police officer for Santaluces. Over the years she's been teaching young adults the ways of the police force and shifting to students has been a transition.
'' I enjoy the interaction with the students and the enthusiasm they bring to this course.'' said Perez.
Austin Russo, a junior and  a member of the Criminal Justice acadmey, said,
'' I enjoy all the lessons we are being taught, also the Criminal Justice class is a confidence booster.''
If one decides to be a cop, SWAT team member or a good samaritan, the Criminal Justice class will prepare you up for that path.