My Experience Visiting Polytechnical University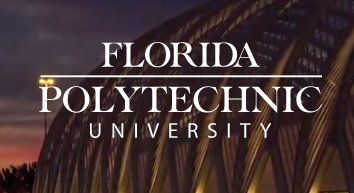 Johnson Scholars coordinated a college tour, and five different high schools were invited. The tour included both the Florida Polytechnical University in Lakeland, Florida, and the University of South Florida in Tampa, Florida.
After a three hour bus ride, we finally arrived in Lakeland.
Florida Polytechnical University was established two years ago. It is a STEM University, meaning that it focuses on science, technology, engineering and mathematics, and those are the only majors that it has. Everything that is learned on campus involves those subjects. We got to into one of the 26 classrooms that are on campus. Most of their curriculum involves hands-on learning.
Every classroom encourages the use of technology. There are outlets at every seat, and there are interactive boards for entire classes to write on. At Polytech, students and teachers write on everything: the walls, windows, doors, and there is even a room dedicated for students to write all over it. We were told that students often meet in there make use of the walls.
After a bus ride that was about an hour and a half, we made it to Tampa. Tampa is a popular location because of its main attraction: Busch Gardens.
We immediately see the lively campus and the Southern oak trees covered in Spanish moss that are all over Tampa. We were greeted by our tour guide, and we did not go into all of the buildings because the campus is so large. It would simply take too long to get into all the nooks and crannies.
The tour guide informed us of all the basics of the school, that we honestly could have found out with a Google search. He ended the tour by taking us to a few hotspots on campus, including their cafe, which had multiple stories of restaurants and stores.
I was not totally impressed with this school. Not because it didn't not seem like a good school, but because I didn't see much and the tour guide didn't really make that much of an impression on me.
Polytech is in a prime location in Florida. It is halfway between Orlando and Tampa, and it is just an hour and 30 minute drive between the two major cities. Overall, Polytech is a really nice school. It isn't finalized yet, as they are still building, but what they have so far looks great. If I was majoring in STEM, I would definitely consider it as one of my choices.