Prom Theme Asks Chiefs to "Dance the Nile Away"
This year's prom has an Egyptian theme: "Dance the Nile Away."
Prom will be held at the same location it was last year: the Marriott Hotel in West Palm Beach on April 15th from 8 pm-11:30pm. Doors open at 8 pm. There will be no entry after 10 pm.
Tickets are now on sale for $70 during lunch in front of the Little Theater. Next week, the price goes up to $85. Each week the price will increase. Only Juniors and Seniors may purchase prom tickets. If you have an obligation you must clear it before you can purchase a ticket.
Prom attendees and their guest must be under the age of 21. Students may bring non-Santaluces students as their dates and must assume full responsibility for their guest's actions. That means if your outside date breaks the rules, you get the punishment. Getting caught with drugs or alcohol will result in a 10-day suspension and you may get a ticket for the police. In addition, your parents will have to come pick you up. Students must fill out applications that are available in the main office. Payments for outside dates must be cash only.
The Junior class officers and senior class sponsor Mr. Woods sponsor the prom.
"I started talking with the Seniors last year about what they wanted as a prom theme.  They overwhelming response was 'Something unique!'.  We searched through the prom catalogs and decided that we would avoid anything that was trending for this year.  Our prom decorator talked  about this amazing Egyptian theme she did for an expensive party she coordinated in Palm Beach.  I was sold!"
Just like school, prom has a dress code: canes, chains, and hats are not permitted. No dresses with low or plunging necklines or exposed backs. Students must attend a majority of the school day in order to be admitted to prom. Those who skip that day could be turned away at the door.
"Out of the twelve proms I have organized, I have never done anything like this!  and I am very excited to see the results. Prom goers can expect rich colors, very large decoration pieces, picture taking spots,  and a surprise located behind the DJ.  They should be prepared to Dance the Nile Away!"
About the Writer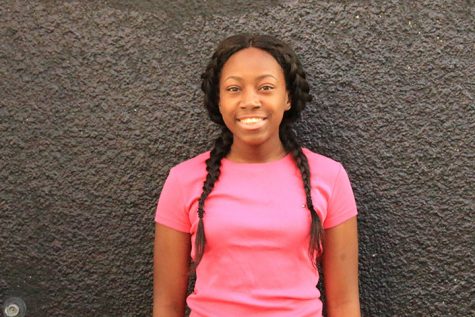 Whitney Thelusme, Staff Writer
Hi, my name is Whitney Thelusme! I am a senior here at Santaluces. I am also the Student Government President, varsity cheer co-captain, link leader, and...