Education Rocks: Kids Helping Kids
Stephanie Ballestros, Staff Writer
September 20, 2018
On its 4th year, Education Rocks has reached a wider audience compared to the past 3 years where many students weren't familiar with the club. This year, however, it has become much more serious.
Geri Grocki is the founder of Education Rocks and is currently a teacher at Boynton High School, yet Grocki attends as many meetings as possible. In the kick-off meeting, Grocki informed club members that Education Rocks now sponsors kids not only from Indonesia but from Guatemala and Haiti. This year, Mrs. White, Education Rocks' sponsor, decided to take upon 20 children. She expects this number to increase by the end of the year.
During the meeting, senior Micaela Costales was inducted as the new President and senior Stephanie Ballesteros as the Vice President. At this meeting, 38 people showed up and signed up to sponsor a child either by themselves or with a partner.
Many future activities were discussed, such as an Education Rocks Days. One taking place before Winter Break and another one after the break. In the previous years, these days helped the club fundraise the money needed for all 20 children. This event consists of a variety of activities, such as obstacle courses, photo booths, and other games.
Only five people at the meeting were returning members. When asked, many said that the club gave them a sense of fulfillment.
"I sponsor because I'm blessed enough to give back," said senior Stevenson Brisneau when asked why he kept sponsoring. He joined last year and plans to keep sponsoring the same child.
The rest of the students were new members. However, that did not discourage them just one bit. Each and every one of them had a new idea regarding fundraising or an opinion to give.
"I'm in criminal justice and we're getting a pretzel machine loaned to us. With this, we're planning to as a class, sell pretzels and lemonade during football games and after school to help Education Rocks," said senior Eric Hernandez. When asked why he decided to join his last year, he said, "I heard Mrs. White talking about it and I wanted to give kids that can't go to school on their own a chance, just like my grandparents gave me."

About the Photographer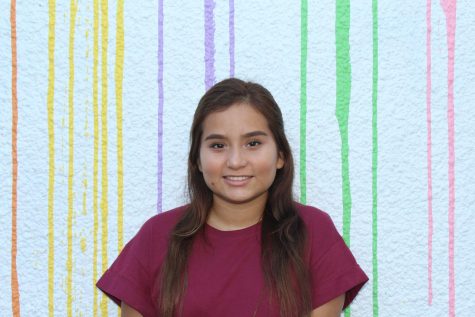 Stephanie Ballesteros, Staff Writer
Hi, I'm Steph. This is my second year in the Newspaper and I'm a senior so I'm obviously very excited. I am the Social Media Manager of The Tribe...