Best of the MET Gala
Similar to the many years before, MET Gala had some amazing looks. This years theme was "Fashion in an Age of Technology" and many celebrities depicted that extremely well.
Zendaya – Disney actress, Zendaya, slayed once again at this years MET Gala. Her futuristic gown and hair highly resembled the beautiful Cleopatras and the gold went perfectly well with the entire look.
Claire Danes – Actress Claire Danes, shined bright the whole night with her gorgeous long gray gown. This Zac Posens dress fit this year's theme perfectly.
Gigi and Bella Hadid – Like always, these models turned heads the whole night. Their dresses were definitely some of my favorites and they both wore the perfect amount of jewelry.
Rita Ora – This gown looked much like a futuristic bird but in a great way. The dress not only fit her amazingly but it showed the right amount of skin which is very important.
Karolina Kurkova – Definitely one of the most creative dresses of the night goes to model, Karolina Kurkova. This dress was designed to light up based off of her emotions. Not only was this dress creative but it was absolutely gorgeous.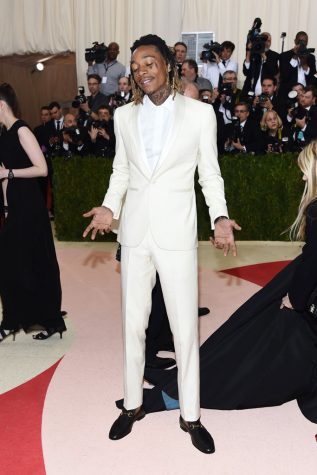 Wiz Khalifa – Last but not least, rapper Wiz Khalifa showed up in an all cream colored tux and looked truly snazzy. The outfit did not show much of a futuristic tone but it sure did look good.