2016 Mnet Asian Music Awards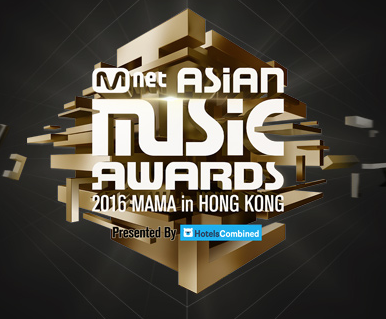 This years MAMA awards were held on December 2nd in Hong Kong. The show was definitely one to remember. But whats an award show with out some drama?
This year rapper Wiz Khalifa was supposed to perform a duet with Taeyeon of Girls Generation, singing his song "See You Again". Last minute, Taeyeon backed out of the performance without giving a clear reason why. Wiz was left performing a pre recorded track. Despite the last minute change, He still gave the performance his all with help from fans.
Besides that whole ordeal, there were some amazing performances. Dean, Zico, and Crush performed their new hit song "Bermuda Triangle". Exo stole the stage with "Transformer " and "Monster". BTS definitely brought the heat performing "Blood Sweat and Tears" and "Fire". Nct 127, Monsta X and Got7 did a collaboration stage which was to die for and Seventeen and Gfriend preformed a super cute collaboration number.
Now to the actual awards of the night.This year, BTS took home  one of the biggest awards of the night, "Artist of the Year", the boys were absolutely over joyed and shed tears while giving their acceptance speech. They also took home "Best Dance Performance- Male Group".  Song of the year went to Twice for "Cheer Up" and Exo won album of the year.  Some other awards of the night went to NCT-127  for Best New Male Artist, I.O.I won Best New Female Artist , Got7 won Worldwide Favorite Artist and Seventeen took home the World Performer award.