The Legacy of Technoblade
"When you die from cancer, the cancer dies, too; that's not a loss- that's a draw. Technoblade never loses. Technoblade never dies."
On August 27, 2021, popular Minecraft YouTuber Technoblade publicly announced his cancer diagnosis in a video titled, "where I've been." On June 30, 2022, his family uploaded a video on his channel titled, "so long, nerds" confirming the death of the YouTuber. He was 23. 
"Hello, everyone, Technoblade here," started his farewell. "If you're watching this, I'm dead."
His father was the focus for most of the video, talking about his son and the impact he had on both his family and the social media community. 
"He was the most amazing kid anyone could ever ask for," stated his dad. 
His passing came as a shock to the entire MCYT community, especially after he uploaded a video a few months prior updating the viewers on his conditions and stating that he had "99.9% less cancer" than he used to have following treatments, but the last bit was going to be a little bit trickier to get rid of. Nevertheless, his doctors had treatment plans for him. 
Many took this as fantastic news at the time, knowing that their favorite content creator was going to be okay. 
Technoblade, whose real name is Alexander, never failed to take everyone by surprise. For years, people believed his name was Dave. "I had one of my siblings call me Dave one time in a deleted video from 2016, and it was one of the most successful pranks we've ever done."
His humor was something that a lot of his fans appreciated.
"… the fact that he had the entire internet thinking his name was Dave is so g*****n funny. like on ao3 he's 'dave | Technoblade' lmao what a legend" said one Twitter user.
Something else that could be taken lightly from this otherwise sad moment was his "death merch," in which he created pieces of clothing with his name, a phrase, and how long he lived.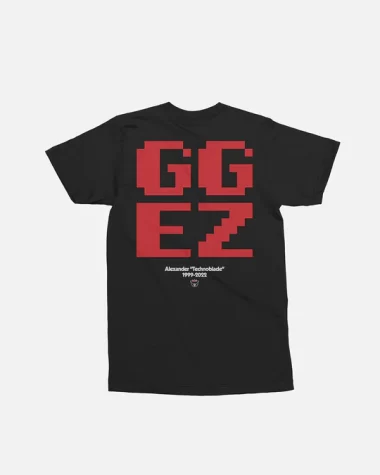 As stated in a previous article, Technoblade's presence on YouTube and in the Minecraft community for the past decade has cemented him as an unforgettable content creator. 
After his diagnosis, Technoblade began hosting several charity live streams and donating money to various cancer charities and research institutions to further research this deadly disease. 
On their website, the Sarcoma Foundation of America revealed that the YouTuber, with the help of his fans, raised over $500,000 for sarcoma research. The SFA will be honoring Technoblade with their Courage Award on September 28, 2022. 
It's also been stated that the money raised from the merchandise sold on the Technoblade Official store will be used for charity and to help put his younger siblings through college.
Technoblade was someone who managed to put smiles on the faces of millions and will continue to do so even in death. His legacy will be felt for many more years to come.