Italy in South Florida: Gelato Grotto
What's the best way to cool down during these hot days? It can be spending time at the beach, or going to a waterpark. But if you have a sweet tooth, it might just be having Italian Gelato. Lucky for you, you will be glad to hear about this new parlor in town. Gelato Grotto is a small parlor located in Palm Beach Gardens on Legacy Avenue, snugged in between the boutiques and restaurants of "Legacy Place."
Gelato Grotto is committed to making authentic Italian Gelato. With a huge variety of 27 delicious flavors, ranging from Dulce De Leche to mango sorbet, this gelato has less calories than frozen yogurt or ice cream. The gelato is made with less fat than ice cream, while still being creamier and smoother. While ice cream is scooped, authentic gelato like the ones being served here are served with a spade to keep the gelato fluffy and light. If you happen to not want gelato, no worries. Gelato grotto also makes milkshakes. For seven dollars you can get any two flavors of gelato with your choice of low-fat or whole milk. If you aren't in the mood for milkshakes or gelato and just want a drink, gelato grotto has water, sodas, expressos, coffee and mochas.
I had a great experience with the staff and thought the gelato was the greatest I've had. Before ordering, I was told that I could taste test any flavors I wanted. To my surprise, as I was ordering my cookies and cream gelato, the owner told me that in a regular cone for $5.20, I could get two flavors, one for the inside of the cone, and one for the top. So I decided on the birthday cake flavor (plus, It's free on your birthday!). The gelato is served decoratively and filled to the max.
If you decide to stop by, I promise you won't be disappointed with the quality. This is a must to go to when in Palm Beach. A little pricy, but worth it. You will become a regular just like I have.
About the Contributor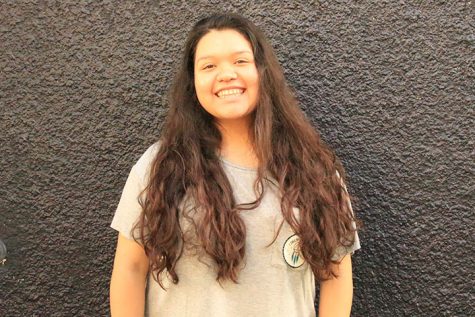 Viri Reyes, Staff Writer
Hi, my name is Viri. I'm a senior here at Santaluces, and it's my first year writing for The Tribe. If i'm not studying, I'm reading. I have a passion...