Take a Chance with Happy Death Day
Hang on for a minute...we're trying to find some more stories you might like.
October 13, 2017 was the release of the PG-13 Thriller film, Happy Death starring Jessica Roth. The 5 million dollar budget film was produced by Blumhouse Productions and directed by Christopher Landon and received a 68% by Rotten Tomatoes and a 6.7/10 by IMDb.
The joyful and goofy slasher film has a fun spirit, interesting characters, and even some life lessons. College student Tree Gelbman (Roth ) relives the miserable day of her death until she finally discovers her masked murderer's identity, while simultaneously becoming a better person each day.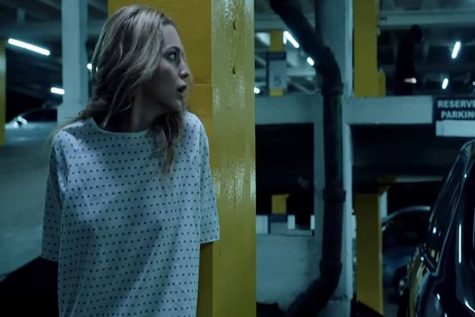 Many people compare Happy Death Day to the 1993 film "Groundhog Day" where the main character is trapped in a time warp an is forced to relive the day until he gets it right. The film also reminds viewers of the nostalgic teen slasher  movies of the 1990's, largely due to the cliché scene where a character is chased by the killer with a weapon, and suddenly trips on air and falls to the ground, hesitating to get up and continue running for their lives as the audience screams at the projected screen in suspense. There are a few frightening jump scares that arouses the audience along with very interesting twist and turns throughout trying to determine the true identity of her killer.
Due to the popularity of the production company, Blumhouse Productions ( Creators of Insidious, Paranormal Activity, Split, Get out and even The Purge ) many people had very high expectations for Happy Death Day but many felt disappointed. Jeannnette Catsoulis from the New York Times reviewed the movie as "A snappy horror-comedy with a gentle romantic spine".

About the Writer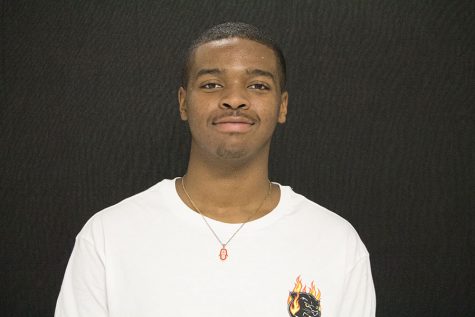 Duane Wicker, Staff Writer
I'm a senior at Santaluces High School. I've been a student at Santaluces since Freshman year and this is my first year in Newspaper. I hope to share my interest in fashion, controversial topics, and entertainment. On my spare time I usually will watch fashion shows, exercise,  and try to come up with creative ideas to write and draw about. My plans after high school are to attend Palm Beach State College for 2 years, then transfer to the Fashion Institute of Technology and major in graphic design and journalism. I want to be a photographer, painter, and a personal stylist. I value helping people express themselves and helping people in need. Later in life I would love to help citizens in poverty financially and also become a therapist and mentor ex-convicts to help them get jobs and get back on their feet.