The Glory of Fiverr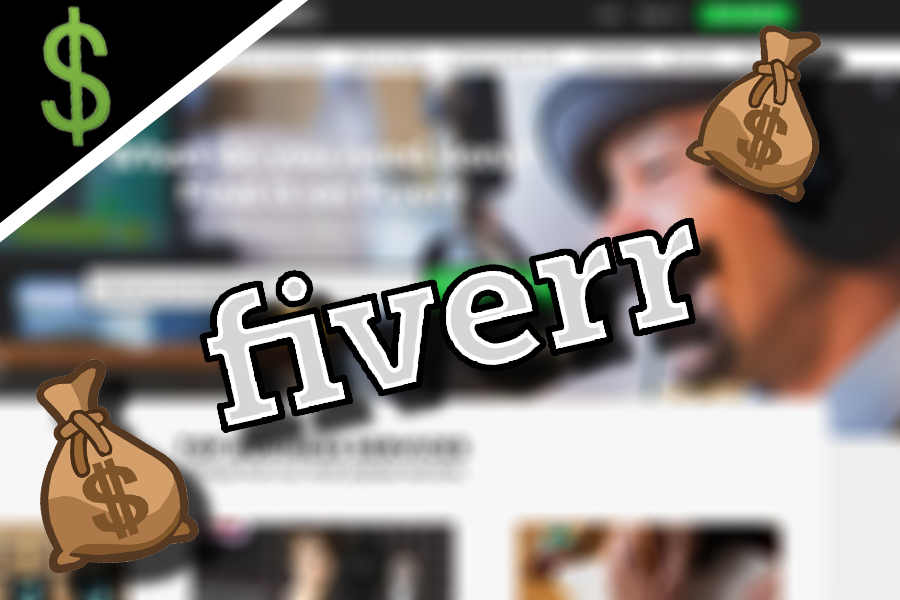 Fiverr is a website where many people from around the world can show off their talents and make a living based off of it. It works on a client-based system where you offer different packages that vary in price. People may look at your profile as they please, and contact you through an instant message system to make a deal with their specific needs within your service. So, is Fiverr a great way for students to make money?
In all honesty, it really depends on what type of service you provide. For the sake of testing the system, I decided to create a "Gig" where I will use Photoshop to create an image that meets the client's needs. After about two weeks, I only received four messages which were not real clients. All four tried to get my username and password in different ways, oddly using the strategy of just asking for it. This presents a concern for the safety of the users of the site, as people are most likely getting scammed due to a faulty bot-removal system. 
On a positive note, those who do strike a deal with a person end up earning the amount of money for whatever deal they used. The site also uses a "reputation" system, showing certain stats such as how quickly each person responds. This works really well for users with higher reputations, as they will gain a greater amount of clients. 
The final verdict of Fiverr's convenience is that it is easy for reputable creators to make a living off of showing off their skills to the world. Students can make money from skills they have learned in school, such as a Photoshop certification. On the other hand, it is much harder for newer users to gain their reputation as they are less likely to be noticed, and likely to fall for the many scam bots that run rampant on the site. 

About the Contributor
Ryan Jayne, Staff Writer
My name is Ryan Jayne and this is my first year in journalism. I'm a senior and I participate in marching band as the Drum Major. I am also involved...