How Misinformation Led to the Capitol Breach
On January 6th, 2021, a pro-Trump group stormed into the US Capitol building as Congress was in session to confirm President-elect Biden's victory back in November. Vice President Mike Pence was there to oversee the session.
Trump supporters breached the Capitol building and proceeded to break windows and ransack offices. Someone stole a podium, and a man was photographed sitting on Speaker Nancy Pelosi's chair. There are also photos of people waving the Confederate flag inside the building, a scene that has never been seen before in America, even during the Civil War. 
Congresspeople had to quickly be evacuated soon after the building went into lockdown, leaving behind sensitive information. Computers were left open, many of them with emails open. This could be considered a breach of national security because sensitive information could have been exposed for anyone to see. 
This is a direct result of misinformation and lies that have come out of the President's mouth and several Republican leaders. Trump has called voter fraud for the past two months, even though there has been zero evidence to prove it. But, this has still led many of his supporters to spread this misinformation as well. About a dozen Republican senators said they would object to Congress's confirmation of President-Elect Biden's victory prior to the violence that broke out in the Capitol. Many of those Republicans recanted their statements when they reconvened after the events that took place.
There is now more misinformation being spread around who actually was responsible for this attack on the capital. Many Trump supporters and Republicans have falsely been claiming that the group "Antifa," which stands for "anti-fascism," was dressed up and pretended to be Trump supporters. The New York Times and other news organizations have said there is no evidence to back up this claim. Many of their claims can actually be linked to far-right individuals or groups. 
So far, 4 people have died due to this domestic terrorist attack. At least 68 total arrests have been made, and more than 56 officers have been injured. Firearms and pipe bombs were recovered from the building. 
There have been calls to invoke the 25th Amendment from both Democrats and Republicans. The 25th Amendment would temporarily remove the president from office and install the vice president as acting president. Speaker Nancy Pelosi has said that if Vice President Mike Pence doesn't agree on invoking the amendment, she will begin a formal impeachment process. Congresswoman Ilhan Omar of Minnesota already began writing up the Articles of Impeachment, while Congresswoman Cori Bush of Missouri is planning to introduce a bill that would expel any Republican leaders who incited this violence.
Vice President Pence has said that he will not invoke the 25th Amendment.
Leave a Comment
About the Contributor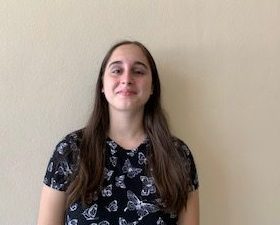 Azzurra Degliuomini, Editor
Ciao! My name is Azzurra, and this is my third year on The Tribe and second year as Editor. I enjoy reading and writing, which you'll most likely be able...