Workers Demand Better Pay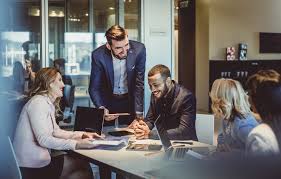 Workers in the United States are constantly changing their jobs and demanding better pay. As a result of the pandemic, people are slowly healing financially.
The Center for Microeconomic Data collects and analyzes microeconomic data at the New York Federal Reserve Bank. They also act as a catalyst for microeconomics research within larger academic communities. The researchers' focus prioritizes on developing and advancing techniques for measuring economic conditions, expectations, and behavior at the consumer level. The Center for Microeconomic Data was launched in 2013.
The Federal Reserve Bank of New York's Center for Microeconomic Data released the July 2021 Survey of Consumer Expectations, which shows that households' expectations about year-ahead earnings growth and the likelihood of finding a job increased sharply in July, as stated by the Federal Reserve Bank of New York.
As anticipated, the labor market continues to improve. It demonstrates how strong the labor market has gotten compared to last year. It is to be expected that as the wages increase then job offers are expected to rise in the next four months.