Black History Edition: Mae C. Jemison
Mae Carol Jemison, the African American woman who never settled for less and always reached for the stars. Ms. Jemison has been a doctor, engineer, and NASA astronaut.
Mae C. Jemison was born in Decatur, Alabama on October 17, 1956. Her mother was an elementary school teacher, and her father was a maintenance supervisor. She was the youngest out of her two siblings. After her birth, the Jemison family moved to Chicago, Illinois. At a young age, Jemison figured out what field she wanted to study in: science.
She grew up watching telecasts of the Gemini and Apollo space flights. She was bothered that there wasn't at least one person that looked like her as a black female astronaut. After watching Star Trek, the television show, she saw someone who represented her. Nichelle Nichols played Lieutenant Uhura.
Jemison graduated from Morgan Park High School at the age of 16. After graduating, she attended Stanford University. While attending Stanford, she was one of the only African American students in her class and experienced racial discrimination. Later on, she was the President of the Black Student Union and choreographed an art production named Out of the Shadows discussing the experience of African Americans.
In 1977, Jemison graduated with a Bachelor of Science in Chemical Engineering and a Bachelor of Arts degree in African American studies. She later attended Cornell Medical School. While attending medical school, she traveled to Cuba to lead a study for the American Medical Student Association. She worked in Thailand at a Cambodian refugee camp in Thailand.
In 1981, Jemison graduated with a Doctorate in Medicine at Cornell University. Soon after graduating from medical school, she became an intern at the Los Angeles County Medical Center and went on to practice general medicine.
Jemison is fluent in Russian, Japanese, Swahili, and English. As of 1983 she joined the Peace Corps and served as the medical officer for two years in Africa. She eventually opened a private practice as a doctor.

In 1983, after Sally Ride became the first American woman in space, Jemison applied to the astronaut program at NASA. In 1985 was when she applied but in 1986, the Space Shuttle Challenger exploded, and NASA took a break from accepting new recruits. In 1987, Jemison applied once again and was one of 15 chosen applicants over 2,000 applicants.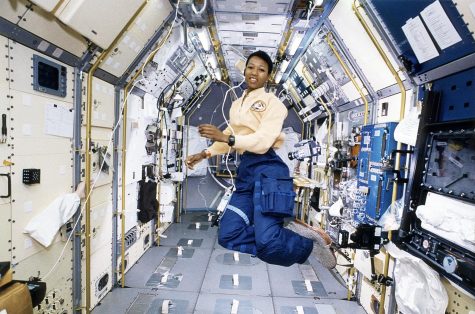 NASA Astronaut Group 12, the first group chosen after the explosion of the Space Shuttle Challenger. Jemison trained with NASA and projects at the Kennedy Space Center in Florida. Her first mission on September 28, 1989, was selected to join the STS-47 crew as a Mission Specialist. She and six other astronauts went into space on the Endeavor Space Shuttle. Mae Jemison was the first African American woman that went to space. She and the team made 137 orbits around the Earth and returned home on September 20, 1992.
She served as an astronaut for six years then started The Jemison Group, which is a consulting company encouraging science, technology, and social change. At Dartmouth College, she began teaching environmental studies and directed Jemison Institute for Advancing Technology in Developing Countries.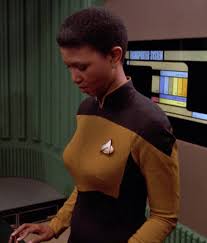 The actor LeVar Burton heard that Jemison was a fan of Star Trek so he asked Jemison to make an appearance in an episode. Jemison once again makes history by becoming the first real astronaut to be on an episode of Star Trek: The Next Generation. The name of the character she played was Lieutenant Palmer. Jemison created an international space camp from ages 12-16 in 1994 called The Earth We Share (TEWS).
She founded a nonprofit organization named the Dorothy Jemison Foundation for Excellence. In 1999, she accepted a position as the Andrew D. White Professor-at-Large at Cornell University. The first book she wrote was in 2001, Find Where the Wind, which is about her life in a children's book.
I've asked two students at Santaluces what they thought about Mae C. Jemison having three different careers and this is what they had to say. The first student said, "you can just be yourself and don't have to put yourself in a box."
The second student says, "she wanted to stand out in the world, and she didn't want to be average and be like everybody else."
Leave a Comment
About the Contributor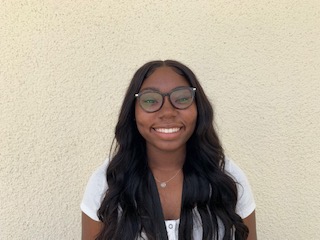 Leah Fleurinor, Staff Writer
Hey Chiefs! My name is Leah Fleurinor and I am an extremely nice person and have a fun personality. I am passionate about running and raising money for...