How Russia's Invasion of Ukraine is Impacting Gas Prices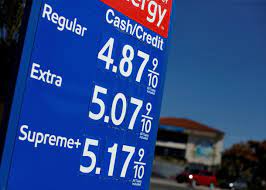 On February 24, 2022, Russia launched a large-scale invasion of Ukraine marking the largest escalation of the Russo-Ukrainian war that began in 2014. Russia's invasion of Ukraine is already producing worldwide ripple effects, including in the global oil markets in which Russia is a major player. In other words, while the war might be on the other side of the ocean for those of us here in the US, the effects are worldwide, especially at the gas pump. Why exactly? Well, Russia is a significant global gas supplier, the second largest. according to Patrick De Haan, a gas and oil analyst at GasBuddy. He explains that "Russian production accounts for about 10% of global gas supply, the risk is that Russia could potentially limit oil exports. If they stop exporting oil, then as the second-largest oil producer, that would certainly not be a good thing."
For many high schoolers, barely making minimum wage, the impact of gas prices has become a new challenge.
"Honestly, the cost of gas is ridiculous right now, but what can we do about it? Just like with Covid and all this other stuff we gotta just live with it," said Daniel, a Senior.
Kimberly, a Senior, added, "I hate that gas costs so much but it's like a small sacrifice we can make to help the people of Ukraine."
However, recent data suggests that despite the ongoing situation in Ukraine as well as mounting sanctions against Russia, the cost of crude oil is down, while the cost of gas remains high. Is the war to blame, or are oil companies now taking advantage of the situation?
If this data is accurate, it's not too surprising to those of us in Florida who have seen prices rise at the threat of a hurricane, then slowly decrease once life returns to normal. Several other students we spoke to agreed. "I think we just need to carpool. Maybe if people find other ways to not be so dependent on gasoline, then they wouldn't be trying to take advantage," suggested Alaina, a Senior.
Leave a Comment
About the Contributor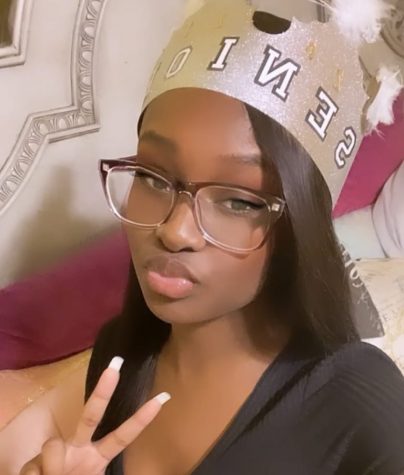 Chanel Smith, Staff Writer
Hi, my name is Chanel Smith and I'm a senior Class of 2022. This is my first year participating in the Tribe and I'm interested in all the new things I...