A Brilliant College Dilemma
In their senior year, many students were worried about the college admissions process and whether they would get into their desired schools. While many seniors are stressing over their dream school, Seniors Ashlee Williams and Lorena Maldonado were faced with the dilemma of a lifetime, making a college decision from a list of the best schools in Florida.
Ashlee Williams was accepted to Georgia Tech, Univesity of Miami, University of Florida, Florida State University, University of South Florida, University of North Florida, University of Central Florida, and Florida Atlantic University.  During a pandemic-ridden world, it's crucial to do your own research on the colleges you're looking into.
"Throughout this process, I really had to consider what major I wanted to do and what type of future that I saw for myself. Ultimately, I think that it was the programs of the schools that attracted me. I applied to UNF and USF thinking that I wanted to major in math and those schools have great math majors programs. After much research, I settled on Chemical Engineering as my major," says Williams.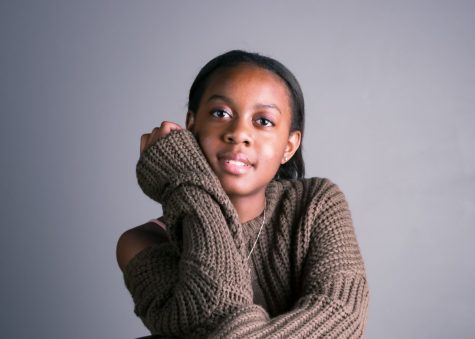 Lorena Maldonado was accepted to the University of Miami, University of Florida, University of North Florida, University of Central Florida, Florida International University, Florida State University, and the University of Hawai'i at Manoa. When applying to these schools, Lorena looked at what would benefit her future the most, while also making the best financial decision. 
"The main factor I considered when applying to these schools was not only the convenience and financial aspects, but what would benefit my future the most with the major I currently have in mind. I also wanted to make sure that I would have the opportunity to switch my major if I end up having a change of heart. Knowing that I aspire to have a career in the medical field, I did not think it would be worth it to pay private school tuition nor out-of-state tuition," says Maldonado. 
Facing a dilemma like this is any student's dream. Ashlee Williams feels proud that the institutions thought she would be a great addition to the student body.
"It makes me feel honored in a way because so many schools looked at my application and thought that I would make a great addition to their student body. Yet, it also makes the decision harder because all the other factors (cost, campus, location) have to be considered with more attention due to not having as much weight when I initially applied," says Williams. 
For Lorena Maldonado, the decision was nerve-wracking due to the pandemic making the college admissions process difficult.
"It was nerve-wracking at first because unlike high school seniors in the past, many students like myself were unable to tour these schools in person this year. I did a lot of research and found myself in a black hole of programs that were open to many majors, so it made the process a bit easier. I applied to these schools for a reason so I think that no matter what school I ended up choosing, I would be very satisfied regardless," says Maldonado. 
The first acceptance for any senior can truly boost their confidence when wondering about their acceptance to other schools. Williams heard back from the University of North Florida in early September.
"The first school that I got into was UNF and I applied in early August and heard back from them in September. It was exciting to get into the school because I felt like it really cemented the beginning of this whole college process," says Williams. 
For Maldonado, her first acceptance came at an unexpected time.
"My first acceptance was from Florida International University and I found out unexpectedly. I went on the university's website to find the code to submit my test scores, but I had to go through my applicant portal to do so, and the first thing I saw was "Congrats, you are Admitted!" with the option of accepting or declining my seat below it. It was rewarding knowing that an amazing school like FIU recognized my hard work," says Maldonado. 
Being accepted to these top-tier schools is no easy task. All of these schools require a 3.5+ GPA, a high SAT score, and hours of community service and extracurriculars.
"For me, high school was a continuous battle of trial and error. Every year I would take more high-level classes than I did the year before paired with more extracurriculars. Sometimes it was hard to balance all of the assignments – very little sleep and the only thing keeping me going was the weekend," says Williams.
On top of the rigorous coursework, many sleepless nights were also prevalent.
"My journey through high school was a rollercoaster filled with rigorous courses, an overwhelming workload, after-school clubs, sports, and volunteering. Needless to say, sleepless nights were very common; however, having a good support system from parents and friends gave me reassurance. Moreover, I was never someone that was able to take a test and pass without studying so I always had to study hours on end to try and get a decent or satisfactory score. I also want to mention that I am an anxious test taker and get very nervous before tests or big exams, which would sometimes affect the outcome of most test/quiz grades," says Maldonado. 
Ashlee Williams advises the 11th-grade students to start the college application process early so that the work doesn't begin to pile up.
"I would encourage them to start this process early. Write the personal essay before the applications begin opening and start applying to different scholarships. Make sure to ask for letters of recommendation sooner rather than later. The earlier you begin, the less stressed you should feel like the assignments of senior year start to pile up," says Williams. 
Lorena Maldonado recommends that future seniors finish the year off strong and not let senioritis get the best of them.
"My advice to juniors is to finish the year off strong and to start the college application process during the summer so that you're not drowning with school, work, clubs, sports, etc. in the fall. Begin by making a list of colleges you are interested in and think of an essay topic and complete a few essay drafts that will best represent who you are as a person. In addition, ask for recommendation letters as soon as possible in order to take some of the stress off of your teachers as well! Lastly, continue to work hard during your senior year. Senioritis is real, but DO NOT let it get the best of you and potentially hinder your future plans," says Maldonado. 
Finally, the moment many of you have been waiting for, the college decisions.
Ashlee Williams has committed to Florida State University.  
"I chose FSU because they have a research program I'm interested in. I also liked the campus after visiting," says Williams.
Lorena Maldonado has committed to the University of Florida. 
"I committed to the University of Florida because the location is convenient as it is only a few hours away from my parents, it had my desired major (biomedical sciences), I am able to use the Bright Futures Scholarship to lessen my financial burden, and it has a high graduation rate," says Maldonado.