Rifat's NBA Draft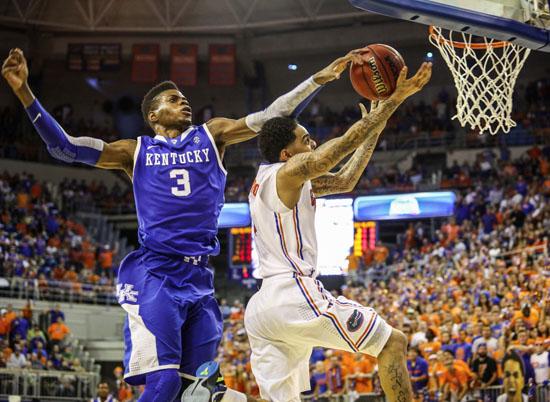 God doesn't hate Cleveland after all! I never thought I'd say that. But then again, I never thought I'd see Kevin Durant shoot worse than JR Smith in a game. Well, now we have the Cavs winning the first pick in the draft again, and Durant shot 24% in a win-or-go home game. I also never believed in the end of the world in 2012. So far, I'm 1/3.
With the Cavaliers winning the first pick in the draft, the main question that comes up is whether or not they'll deal it. It's been 20 years since the first pick in the draft has been traded. I bet Magic fans remember Chris Weber. They would've loved a Mulligan for that one!
The Magic sent Chris Webber to Golden State for Penny Hardaway. That's right. Chris Webber! The Magic sent one of the best power forwards of all time to Golden State for an oversized point guard. Okay, let's be fair. Penny was a great point guard. But imagine this: Shaquille O'Neal and Chris Webber on the same team. Only an NBA owner can be dumb enough to deny the five fans of the Orlando Magic that opportunity.
Penny Hardaway also came with three more picks. They ended up being Mike Miller, Todd Fuller, and Vince Carter. None of them played for more than two years for the Magic.
Will this be the year we see another ill-advised trade? Will we see JR Smith in a Cavs jersey and Nerlens Noel move to Madison Square Garden? I don't think so. But like I said, I'm still just 1/3 on these things.
Just for the sake of time, let's assume all owners and GMs were actually somewhat smart. Here's how my mock draft would look (barring any trades):
Cleveland Cavaliers- PF Nerlens Noel (Kentucky)
Orlando Magic- PG Trey Burke (Michigan)
Washington Wizards- SF Otto Porter (Georgetown)
Charlotte Bobcats- SG Ben McLemore (Kansas)
Phoenix Suns- PF Anthony Bennett (UNLV)
New Orleans Pelicans-SG Victor Oladipo (Indiana)
Sacramento Kings- SF Shabazz Muhammad (UCLA)
Detroit Pistons- PG CJ McCollum (Leigh)
Minnesota Timberwolves- PG Michael Carter-Williams (Syracuse)
Portland Trailblazers- C Alex Len (Maryland)
Philadelphia 76ers- C Cody Zeller (Indiana)
Oklahoma City Thunder- C Steven Adams (Pittsburgh)
Dallas Mavericks- SG Kentavious Caldwell-Pope (Georgia)
Utah Jazz- SG Allen Crabbe (California)
Milwaukee Bucks- SG Jamal Franklin (San Diego State)
Boston Celtics- C Mason Plumlee (Duke)
Atlanta Hawks- SF Dario Saric (Croatia)
Atlanta Hawks- C Kelly Olynyk (Gonzaga)
Cleveland Cavaliers- SG Tim Hardaway, Jr. (Michigan)
Chicago Bulls- SG Tony Snell (New Mexico)
Utah Jazz- PG Shane Larkin (Miami)
Brooklyn Nets- C Rudy Gobert (France)
Indiana Pacers- SG Erick Green (Virginia Tech)
New York Knicks- C Gorgui Dieng (Louisville)
Los Angeles Clippers- SF DeShaun Thomas (Ohio State)
Minnesota Timberwolves- SF Tony Mitchell (North Texas)
Denver Nuggets- SF Reggie Bullock (North Carolina)
San Antonio Spurs- C Lucas Nogueira (Brazil)
Oklahoma City Thunder- SF Glen Rice, Jr. (D-League)
Phoenix Suns- SF Giannis Adetokunbo (Greece)
Leave a Comment