Top Ten One-liners From the Final Presidential Debate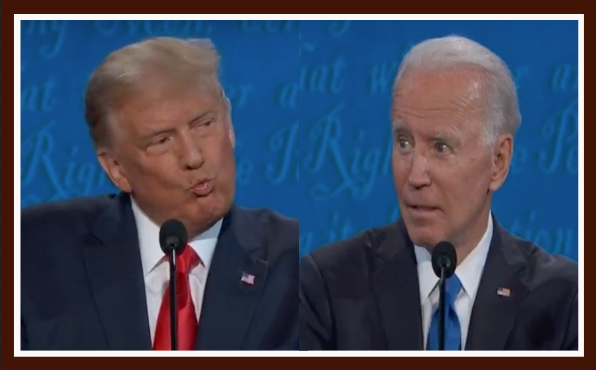 The presidential debate on Thursday, October 22nd, 2020 wasn't as fun as the last debate, however, there were still some moments that made us all laugh. These are my top ten one-liners from the debate.
"He says wind causes cancer"-Biden

"You've got to talk them into it, Joe"-Trump

"Period. Period. Period. Period." -Biden

"How you're this innocent baby"- Trump

"THUGs"-Biden

"I know more about wind than you do"- Trump

"Oh Gawd"-Biden

"It kills all the birds"-Trump

"Abraham Lincoln here is one of the most racist presidents we've had in modern history"-Biden

"He has the ability to lock himself up"-Trump
These are just a few highlights but the best part is that either candidate rarely truly answers the questions that are given to them. They dance around and say something along the lines of 'the other person sucks and I'll do better,' which isn't a terrible way to go about things. Personally, though, our teachers have taught us that if we don't answer the questions we don't get the point and we ultimately fail. Even in a multiple-choice test when we don't really know the answer so we bubble in two answers to see if they will give us the point, or that weird morph of 'T' and 'F' if it's true or false. But the hilarious one-liners make up for the candidates' inability to give straight answers.