Athlete Profile: Danny Charles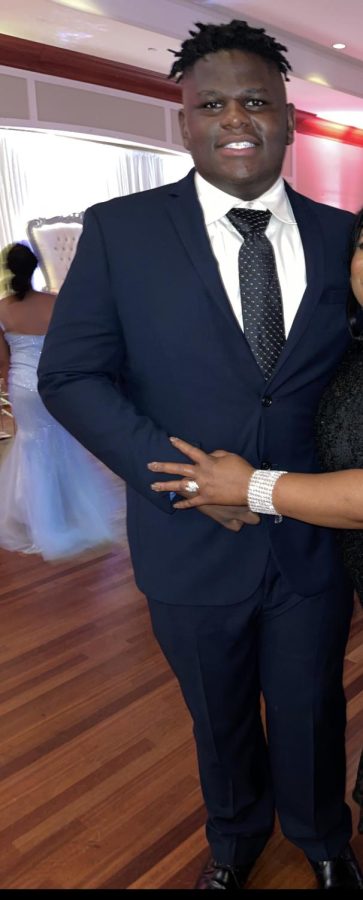 Danny Charles is a junior here at Santaluces High School and he is also a part of the football team. One of his favorite aspects of going to school here at Santaluces is because it's one of the smaller high schools, so you always know what's going on. Whether it's spirit week or there's a football or basketball game, you'll always know.
Being a part of the Santaluces Football team was always just a source of fun for Danny. He may not take it as seriously as other players on the team, but he always makes sure that he has fun and enjoys every game he plays. 
Out of all 7 different periods he goes through a day, his 7th period is the period he enjoys the most. His 7th period is his football class that most football players have. You might think to yourself, what could possibly be taught in a football class when they already know all the nooks and crannies of the sport?
Well, most students in the class work on their strengths and weaknesses. This could include lifting weights or making new strategies or game plans for better outcomes. They also like to talk about their future goals for football and where they want to be in ten years. 
COVID had a big impact on every student here at Santaluces. Sadly, Danny's Freshman year got cut short because of the need to quarantine due to the virus. This has made Danny less interested in school because as students, we didn't have to put much effort into it for online learning. Imagine waking up for school and just reaching over for your computer and logging into school while you're still in bed.
You still woke up for school, but did you actually wake up, get out of your bed, and get ready for school? No, not really. He didn't let that stop him from doing his best throughout distance learning, though. 
Danny wishes to pursue an education in college in California and take classes on natural medicine and learn how to grow different plants and start his very own farm in California.