Athlete Profile: Laila Dixon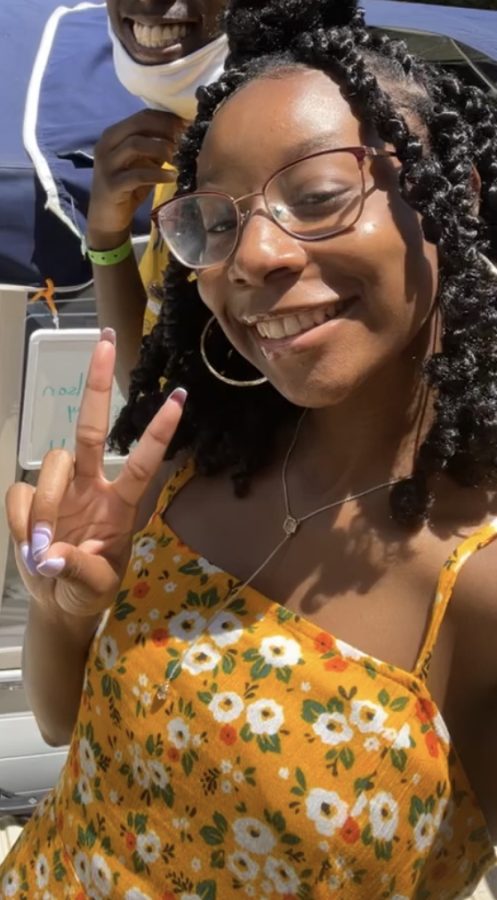 Laila Dixon is a student and athlete here at Santaluces. Currently a Junior, Laila has accomplished many things academic-wise. Laila is number one in her class and takes many rigorous courses such as AP and AICE classes. Not only does she do well in school, but she also goes beyond and attends classes at Palm Beach State College as a dual enrollment student. Currently, she is taking medical terminology and college composition two and has taken many more.
"The classes are hard and challenging, but I have learned a great deal and it has helped me prepare for future classes that I will take in college," says Dixon.
Laila also plays basketball. She is part of the Varsity team here at Santaluces. Laila contributes to the success of the team, the team has been doing really well and has won most of their games. She is a guard on the team, and one of her roles as a guard is to shoot accurately from long distances. Laila plays great defense and has a total of about 40 steals.
"It is hard to manage sports and school at the same time. Sometimes I just wanted to quit but I kept preserving and continued to play."
Laila is also in the National Honors society. Currently, they are collecting money for cancer patients along with other community service projects. She volunteers in helping the school make posters, clean beaches, and anywhere else where she may be needed.
Laila Dixon wants to continue her education at a four-year college to major in nursing. Laila wants to be a neonatal nurse where she cares for newborns in the hospital after birth. She also plans on being a business owner as a daycare director. Laila loves children and wants to work very close to them and help them with their future.