Wrestlers Make it to Regionals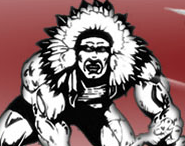 With the Santaluces wrestlers hard at work, it finally paid off as they made regionals last week. Returning postseason senior wrestlers Branden Fiorentino, Javier Escoto and Shamar Hamilton are all trying to make it to States to end their final wrestling season on a good note.  As the tournaments come around, the intensity of the competition dramatically increases.
Starting with every single wrestler going to districts, only the top three from each weight class can go to states, which is going to be held in Kissimmee this year.
The road to Regionals and States has been tough and long: three- hour rigorous practices in school, extra workouts outside of practice and on weekends; nutrition and maintaining weight, all while still staying on track in school.
"The work is hard but it comes easy. I just do it, you know-no complaining, no wasting time; just work and I've always believed in working as hard as I can," said Shamar Hamilton, senior.
Not only was it the wrestlers who went through the tremendous growth, but also coaches who've seen each athlete push through the trials.
"It's been a huge journey mentally and physically," said wrestling coach Mr. Timpone. "And each wrestler made  tremendous growth as they strived to reach perfection."
A more interesting fact about this year's team is that out of the 14 weight classes our wrestlers qualified for 10, which is an even bigger achievement that most schools.