First District Game for the Santaluces Boys Basketball Varsity Ends In Win Against the Cobras
The first game for District Championships for the Boys Varsity Basketball team ended with a win against Park Vista. Even though the Chiefs were running late into the court which gave the Cobras 10 extra minutes than the allotted time of 15 minutes to warm up they still gained the led in both the 1st and 2nd quarters. During the 3rd quarter, it began to seem dire as the Cobras started to gain their momentum themselves but were shut down as the Chiefs went on the defensive and became even more aggressive. This was seen as #1 Justin Roseme kept diving for layups and falling to the ground. The crowd was on the side of the Chiefs from the beginning of the game to the end of it. The 2 buzzer-beaters that were made during the end of the 2nd and 3rd quarter sold the crowd to cheer for the Chiefs.
The game ended with a score of 68 -56 with the highest score coming from Roshny Estime with 14 points and coming to second Dashely Estime with 12 points. The Chiefs will be continuing the District Championship this Friday at Spanish River High School
About the Writers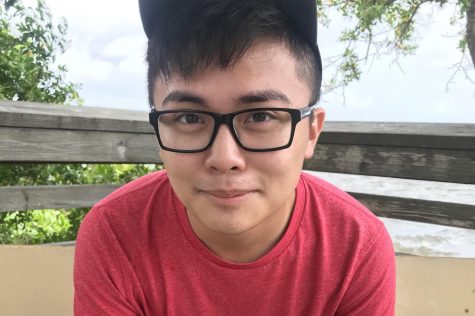 Khan Ho, Staff Writer
Hi, my name is Khan Ho! I am a senior at Santaluces High School and this will be my first year as a writer for The Tribe. I am an officer for the Singing...
Azwad Ahmed, Editor
Hi! My name is Azwad Ahmed, but everyone knows me as Azzy, and I'm a senior here at Santaluces. This is my first year writing for The Tribe. I am currently...