Chiefs Unite for the Year's First Pep Rally
Red, white, and black; that's all you'll see in the crowds of Santaluces High on pep rally day. Students don face paint, customized shirts, costumes and crowns to celebrate the first pep rally to kick off Santaluces' series of home football games.
As per every pep rally, students walked in to the sounds of the Santaluces marching band drumming excitedly and cheerleaders dancing on the gym floor. Teachers and administrators worked quickly to get everyone filed in the right bleachers in time for the pep rally to start.
"I thought the pep rally was amazing but a little shorter than usual," said Anika Alam, a senior. "My favorite parts were when the seniors won the stick and the step team – they were fun to watch."
This pep rally's skit had Mr. Krupa as Robin Thicke, giving four members of the football team advice on how to get the girls and pretending to set them up with four cheerleaders. The players were blindfolded and kissed, but when they took off the blindfolds, it turned out that the girls kissing them were actually their own moms.
"It was really fun," said Yudibel Ortiz, a junior. "I really didn't like the fact that the mom was 'making out' with her son but besides that it was really cool."
The rest of the pep rally was routine; introducing all of the fall sports, including the swim team, the golf team, the cross country team and the football team. After, Santaluces' varsity cheerleader squad and the step team showed off their moves.
Then was the moment every student is waiting for; the fight for the spirit stick. Mr. Livingston holds the prize in his hands, pointing the stick at each class. Sophomores and freshmen were eliminated after the first round of judging, narrowing it down to juniors and seniors. After a fierce showdown of the two, the stick went to the seniors.
"I liked it but they should have done more," said Veronica Flores, a junior. "They should have done more skits; they only did one about Mr. Krupa."
Once the seniors ripped up the stick in excitement, all of the students filed out of the gym to go back to their second period class.
"I liked the pep rally," said Jash Patel, a senior. "My favorite part was the stick because everyone was hyped up about it and also because we won."
Leave a Comment
About the Contributors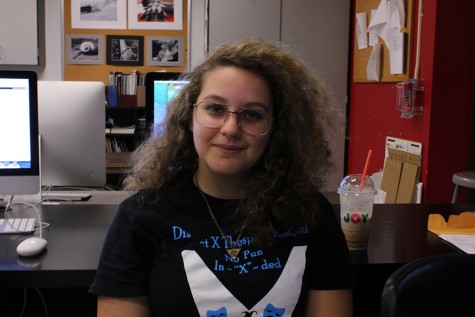 Abbey Brannock, Managing Editor
Hello, I'm Abbey, and I'm a senior. I'm The Tribe's managing editor and this is my third year in newspaper. Besides writing, I love riding horses;...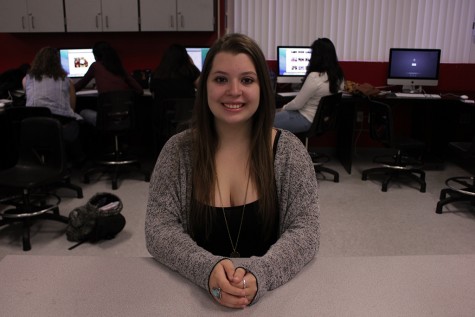 Adie Gonzalez, Photo Editor
I'm Adison Gonzalez, Photo Editor for The Tribe. Photography is one of my favorite forms of art expression, besides dance. I have been dancing for almost...