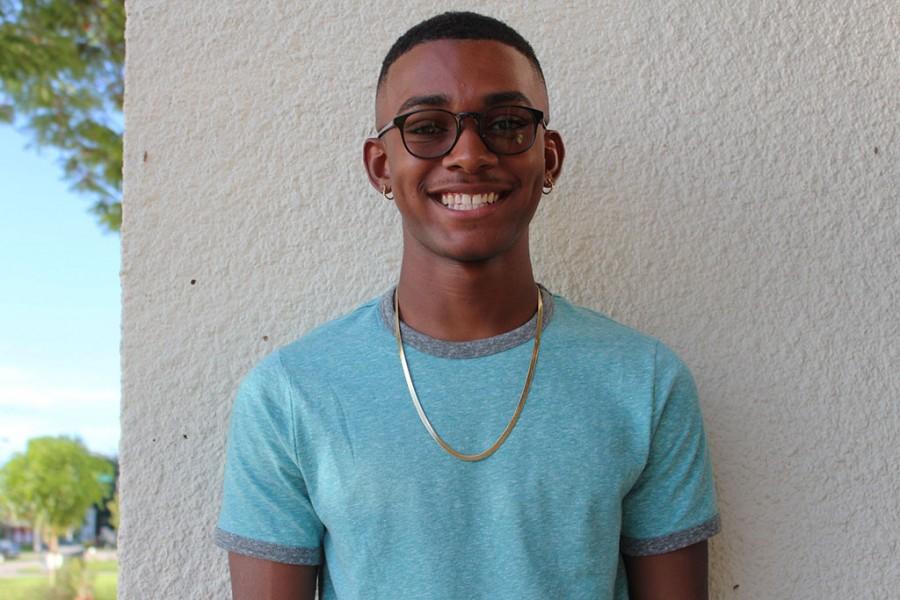 Hello,
My name is Sergio Lopez, I'm currently a senior and this is my first year in newspaper. I'm an enthusiastic person and very involved in the school. I hope to share my intrerest in fashion, comic books, art, and news with the student body. The majority of the stories I will write about are fashion related. After high school I plan on graduating from The Fashion Institute of Technology, located in New York City, with my bachelors in Fashion Design. Its a bittersweet moment being a senior I'm gonna miss Santaluces.
Im a jack of all trades but a master of none. I've been a lifeguard for three years now and its amazing ! I've been on the swim team, wrestling team, and cross country team. Aside from sports I've also had an hand in performing arts, being a member in our schools advance choir, musical theather and one year playing the cello.
Santaluces has and always will be home to me. Anyone here is lucky to be among such a diverse community that welcomes any and everyone.
Sergio Lopez, Staff Writer
May 03, 2016

Technological Fashion at the MET Gala

(Story)

Mar 16, 2016

The World Will Never Be The Same

(Story)

Mar 08, 2016

Recognizing International Women's Day

(Story)

Feb 12, 2016

Chief of Santaluces: Natalia Sotomayor

(Story/Media)

Feb 08, 2016

Out with Stereotypes, in with New Thinking

(Story)

Feb 04, 2016

Black History Month: Ebony Fashion Fair

(Story)

Jan 11, 2016

Chiefs of Santaluces: Jazzmine Sta Rosa

(Story/Media)

Dec 16, 2015

Chiefs Of Santaluces: Stunique Campbell

(Story)

Sep 29, 2015

Where Pride Began

(Story)

Sep 22, 2015

Recapping New York Fashion Week

(Story)

Sep 04, 2015
Aug 31, 2015

Why the Vending Machines are Closed at Lunch

(Story)

Aug 23, 2015

Fashion Favorites for Back to School

(Story)