Freshmen Let Off Easy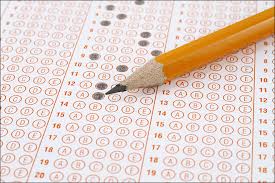 The SATs have passed, but it comes to question if juniors got it harder than what the freshmen are going to get? The Class of 2017 will be getting a more "lenient" test than what the Class of 2014 and 2015 got and what the Class of 2016 will have to take. The School Board will be removing the essay portion of the SATs for the Class of 2017.
"Hearing this news made me happy at first," said Edy Edouard, a freshmen. "But then, I started to think and it makes me wonder if they're limiting our potential."
The SATs are meant to see if the student taking the test is ready for college by testing their maximum potential. Removal of the essay portion may make the test easier for future classes, but there's also a chance they may make the test questions even harder.
"Even if they remove the writing part of the test, I have a feeling they're going to make the multiple choice questions even harder to test the students," said Jose Mendoza, a junior.
Many are also considering the fact that colleges and universities may increase their standards for SAT scores in order to close the gap. Therefore, even if the test is easier, are the freshmen really getting off easy?
Leave a Comment
About the Contributor
Jacob Serrano, Staff Writer
Hi I'm Jacob. I'm a junior at Santaluces and this is my first year on The Tribe staff. I enjoy playing baseball and football. One of my passions is surfing...