Homecoming Looks Making a Scene This Year
Many students anticipate the beginning of the school year because they know the homecoming season is coming up with the homecoming Pep Rally, game, and dance. This is an important time of the year for seniors and underclassmen because the dance is like a pre-prom. Any type of dance should go down in your teenage history and there's nothing more history making than having the perfect dress, accessories and shoes- it's a time of year every girl should experience at least once in her life. Here are some trends that are really hot this time of year and will be perfect for this homecoming season:
Bright and Cute: Homecoming is usually around late September to early October, falling right into the autumn season. A bright, cute, fun dress is definitely going to be big this homecoming. You can find a dress like this at stores like Papaya, Plato's Closet, and Forever 21. Dresses like this will be seen a lot because no one wants to go all out for homecoming because they don't want to outdo their prom look and this simple yet stylish look is perfect.
Rambunctious Red: Red is definitely the new black in fashion this year. Going dress shopping through the mall was like seeing a sea of red. The color red has been seen countless times this year in famous fashion shows and award shows. This specific dress can be found at Forever 21. A simple red dress is perfect for homecoming because it's simple and sexy.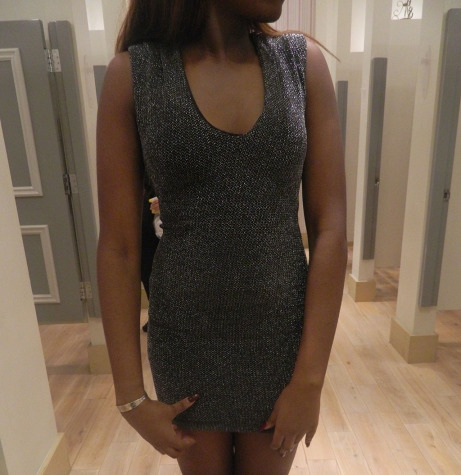 Sparkles, Shines, and Shimmers: Walking into homecoming you'll be sure to see someone sparkling from the other side of the room. Dresses that shine are great for events like the homecoming dance because it shows you aren't trying to be too grown up and instead are keeping in touch with your fun, teen side. You can find anything like this at most stores because of how many popular the look is.
These are just a few styles that will catch the eyes of anyone this homecoming and you can purchase these looks at most stores without spending a lot.