AP Psych Brain Expo
AP Psychology students hosted their annual Brain Expo in the Media Center. Groups of students presented their projects consisting of the brains of celebrities, actors, activist, musicians, and fictional characters including: Willy Wonka, Angela Davis, Naruto, and Kid Cudi.
"I am really excited about this year's turnout and I think it is directly related to the quality of the projects," said AP Psychology teacher Mr. Gray
The concept of the project was to show the different parts of the brain depending on the chosen person, and with their background and abilities, how it then changes the formation of the brain to fit their character. It not only taught students how the brain worked, but how their personality plays a role in their behavior and emotions.
"It was an electrifying experience because not only was I able to educate others, but it also helped me retain all the material by use of repetition," said senior Matthew Suarez. "I worked with some awesome students, and our project clearly showed how much we cared about the presentation."
The students excelled at the displays, and showed how they were able to top those students from last year. It was a great for not only the students and staff, but for those presenting as they were able to express their knowledge about the brain.
About the Writers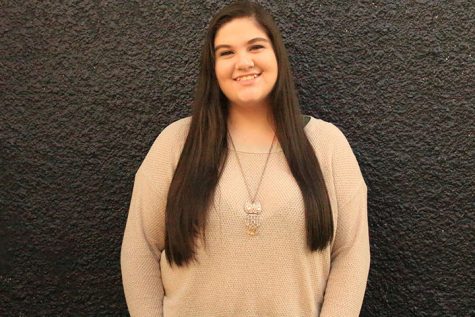 Olivia Moore, Managing Editor
Hello! My name is Olivia and I'm a senior here at Santaluces. This is my first year in newspaper, and I'm the Managing Editor here on the Tribe, as well...
Israel Taylor, Entertainment Editor
I'm Israel: the president of my thespian troop 3997, lover of movies, art, music and pop culture. I can proudly say I'm always prepared with the dankest...