COS: Samarah Daceus
Samarah Daceus, a 12th grade Senior. A really bright and sweet student who strives to do her best in everything she does. I asked a couple of questions, and this is what she had to say.
With this being the last year of your high school career what are your goals? She says, "My goals are to go to a community college for two years, then transfer to somewhere a little far from here with a good medical program. I dream to be successful and spoiling me and my family. "
If you would go anywhere in the world, where would you go and why? "I would go to Hawaii because the people there are pretty and the beaches are beautiful. The colors pink and blue really make up Hawaii and it's so pretty." Samarah responded.
Throughout the 4 years of high school, what have been your funniest moments so far? "So far, the funniest moments have been in my 10th-grade year before quarantine because my classes were fun, and I actually enjoyed coming to school more than I did now."
What do you enjoy most when you aren't in school? "When I'm not in school, I like to drive around and run errands alone because it's so peaceful; I enjoy being out alone. My quality time means the most to me."
What do you like the most about Santaluces that most students would disagree on? "Some of the staff here are really cool and easy to talk to. I also enjoy my two friends and Iverson. Those are the only people I talk to the most outside of class. "
Did you participate in any sports throughout your 4 years? If so what did you like about it? "I did participate in cheer a while back. What I really enjoyed was getting into the games free. Cheerleading was a good experience for me."
Leave a Comment
About the Contributor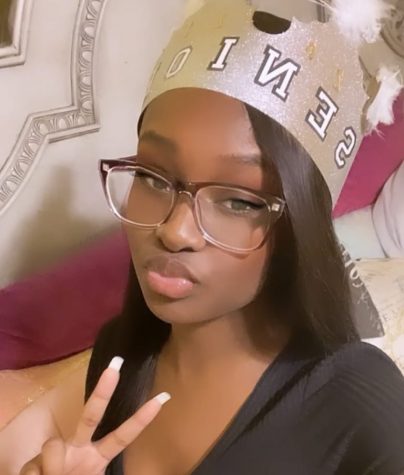 Chanel Smith, Staff Writer
Hi, my name is Chanel Smith and I'm a senior Class of 2022. This is my first year participating in the Tribe and I'm interested in all the new things I...