What If Our Heroes Died? – DCeased: Dead Planet
In November 2019, DC Comics released their spectacular miniseries – DCeased, detailing the events of the DC Universe collapsing, thanks to the release of the Anti-Life Equation.
DCeased is a standalone miniseries that does not follow the current and canon continuity of the DC storylines. This allows writers and artists to branch out and create new and exciting stories for fans.
One of the Justice League's most powerful enemies is Darkseid, the ultimate ruler of the planet Apokolips. His goal is to find the Anti-Life Equation; anyone who possesses the equation can control the beings around them.
This miniseries begins with Cyborg being infected with the Anti-Life Equation. Any kind of technology – smartphones, TVs, and computers, exposes ordinary people to the virus and turns them into blood-thirsty zombies.
Tom Taylor has done an excellent job in writing these storylines and writing about the future of the heroes. For the first issue of DCeased: Dead Planet, the artwork is done by Trevor Hairsine (penciller), Stefano Guadiano (inker), Gigi Baldisinni (inker), and Rain Beredo (colorist). David Finch drew the amazing cover art that features the Justice League of Earth 2, along with John Constantine and Swamp Thing.
DCeased Dead Planet is a spin-off based on the DCeased miniseries, that focuses on the new Justice League of Earth 2. This series began in Summer 2020 and has been received positively among fans.
After Prime Earth is left destroyed by the zombies, the remaining members of the Justice League decide to regroup and move forward.
The new Justice League protects their new home and continues to grow as a team. Damian Wayne, Jonathan Kent, and Cassie Sandsmark are the leaders; they are now Batman, Superman, and Wonder Woman. Other heroes include Black Canary (now as Green Lantern), Green Arrow, and Hawkgirl. Jonathan's mother Lois Lane, takes on the leadership role of the President of Earth 2.
DCeased: Dead Planet begins with the team on a mission in an alien spaceship with the intent to talk to the aliens' leader. All of a sudden, a distress signal is sent from Cyborg from Prime Earth. The Justice League are confused, yet intrigued: Could there still be life left on their home planet?
Find out what happens next here!
Leave a Comment
About the Contributor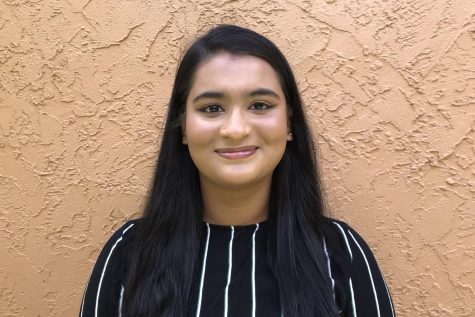 Maliha Rahman, Staff Writer
Hello! My name is Maliha Rahman! I'm a Senior this year, and I can't wait to graduate and explore the world. This is my first year being a writer for...