Robin #1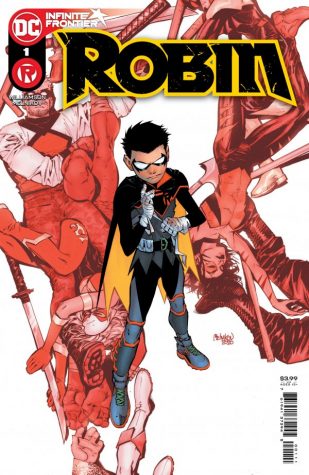 Robin #1 released on April 27th, featuring Damian Wayne finding the League of Lazarus tournament!
The League of Lazarus tournament is where the greatest fighters from all over the world compete in order to find the best fighter out of all of them. 
Damian Wayne has left Bruce Wayne's side after the death of the family's beloved father-figure, Alfred Pennyworth. 
He decided to give up being his father's partner after Alfred's death; Bane took part in killing the butler in front of Damian during the "City of Bane" storyline that took place during Batman #75-85. 
Blaming himself for his death and angry at his father for not protecting Alfred, Damian left his family in order to finally find his own path. 
Writer Joshua Williamson is the writer for this series and did an amazing job with this first issue. Williamson is one of my favorite writers for Damian Wayne because he writes Damian as more empathic and fun. I am very excited to read future issues from this arc. 
Gleb Melnikov is the artist for this issue; his linework is detailed and his take on drawing Damian and his family are very interesting. The coloring is vibrant and highlights the fight scenes well. 
This issue opens with Batman searching for his son. Nightwing, Red Robin, Orphan, Spoiler, and Oracle, are all helping the cause. Batman is regretful as he stands in his son's room, picking up a picture with himself, Damian, and Alfred. With no luck, Oracle reassures Batman that they will find Damian and bring him back home.
The next page has Damian fighting against King Snake in a match that will help Damian earn a spot in the League of Lazarus tournament. 
After the match, Alfred comes to Damian as a guilt trip from Damian's mind, asking why he fought King Snake.
Find out what happens next in Robin #1 here!  
Leave a Comment
About the Contributor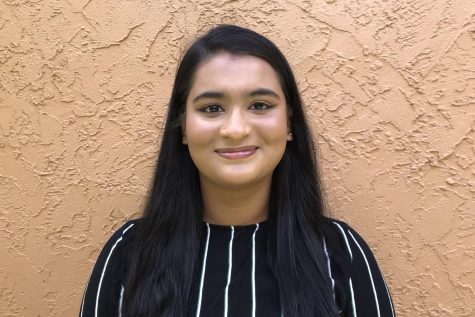 Maliha Rahman, Staff Writer
Hello! My name is Maliha Rahman! I'm a Senior this year, and I can't wait to graduate and explore the world. This is my first year being a writer for...