Future State: Batman/Superman #2
Batman and Superman are in for another adventure together in Future State: Batman/Superman #2!
The Future State event will continue until the end of March, just in time for the Infinite Frontier reboot to begin.
In this issue, Batman and Superman continue to fight against the Magistrate, an evil organization that has taken over Gotham with a new order and high-tech guards named "Peacekeepers". Superman is captured by two criminals, and taken to Professor Pyg where he will harvest his Kryptonian DNA for the Magistrate's technology.
The Magistrate does not allow any vigilantes, more specifically, the ones who wear masks. This leads to Batman having some difficulty when he encounters a Peacekeeper.
Batman finds out that the Magistrate has been using Superman's DNA in order to increase their surveillance of the city. The pigeons, mice, and bats of Gotham have all been implanted with eyes and microchips in order to report information back to the Magistrate.
It's up to Batman to save his friend and fight the new order of Gotham!
Check out the story on the DC Comics website here!
Leave a Comment
About the Writer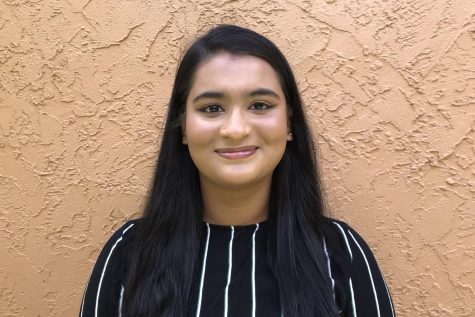 Maliha Rahman, Staff Writer
Hello! My name is Maliha Rahman! I'm a Senior this year, and I can't wait to graduate and explore the world. This is my first year being a writer for...