Carrie Underwood's 'Storyteller'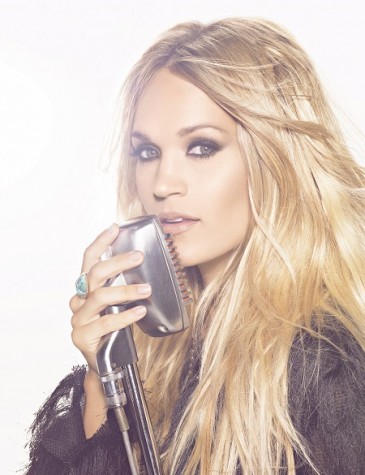 Carrie Underwood, winner of season four of American Idol went on to win multiple Grammy, Country Music Association and Academy of Country Music awards. She also became the youngest member of the Grand Ole Opry at age 26.
She has now released five studio albums and a greatest hits album for her first ten years in the music business. Her first album was the fastest-selling debut country album in Nielsen SoundScan history.
Her fifth studio album 'Storyteller' is no exception to the Carrie Underwood style. You have her high notes that everyone I know loves, sentimental songs, and songs that make you want to drive. Carrie said in an interview that she likes to take a demo of the songs and listen to them in the car. When you listen through headphones, you get one kind of reaction, but she wants people to listen and enjoy while jamming in the car.
Her first single 'Smoke Break' is a great opener to the album, 'Heartbeat' is a slower song that anyone would love. Then you get into the power ballads, 'Church Bells' and 'Mexico'. There is so much to this album that unravels as you listen.
Some of my personal favorites on this album are not only 'Smoke Break' but, 'Heartbeat', 'Mexico', 'Church Bells', 'Renegade Runaway'. They offer stories about love, domestic violence, and rebellion.