Album Review: Blackstar by David Bowie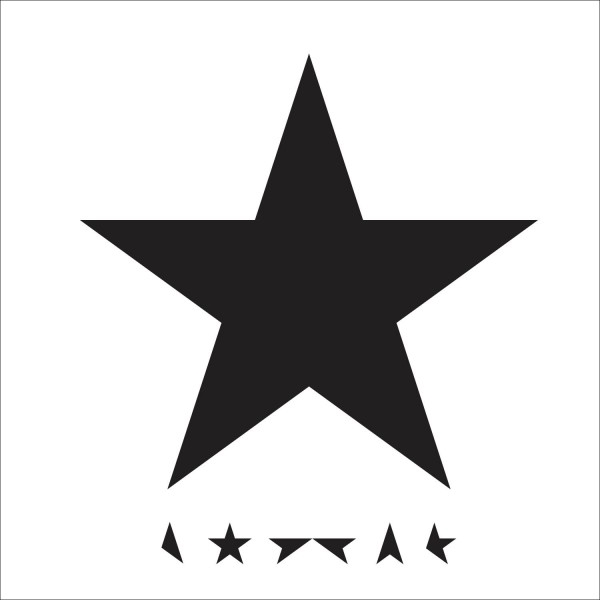 The recently deceased David Bowie was well known for his music, his fashion, and his roles in movies and shows such as Labyrinth and Spongebob Squarepants. Throughout his career that spans over four decades, Bowie has released a number of studio albums, such as Pin Ups and Heroes.
The most recent and last album released is Blackstar. Released January 8th, Bowie's 69th birthday, the album hit #1 on the Billboard Top 200. This album is the first of Bowie's to be #1 for any length of time. Some of his other songs and albums have come close, but didn't get the spot.
Although the album only features seven songs, fans raved over the music. Here's a summary of each:
1. Blackstar: The title track of the album, it starts off with a jazz sort of feeling and Bowie singing about the "villa of Ormen." There is a religious undertone present throughout, especially once the listener reaches the middle of the song. The music slows down before Bowie picks up again with his singing.
"How many times does an angel fall? How many people lie instead of talking tall?  He trod on sacred ground, he cried out loud into the crowd (I'm a Blackstar, I'm a Blackstar, I'm not a gangster)."
2. 'Tis a Pity She Was a Whore: I love the beat to this one. The piano playing is as erratic as Bowie's voice. He sings about how "this is the war." This song is one of the more explicit ones on the album overall.
3. Lazarus: Bowie's last music video was for this song. It's slower, calmer, and has a sad feeling to it. The first stanza really hits the listener, especially after the singer's death.
"Look up here, I'm in heaven / I've got scars that can't be seen / I've got drama, can't be stolen / Everybody knows me now."
4. Sue (Or in a Season of Crime): This song is loaded with jazz sounds. The longest version lasts just over seven minutes. Bowie sounds mournful throughout the song as he sings about a woman named Sue.
"Why too dark to speak the words? / For I know that you have a son / Oh, folly, Sue."
5. Girl Loves Me: Between Blackstar and this song, I think I listen to this one more. The majority of the lyrics make absolutely no sense to me at all. But seriously, where is Monday? David Bowie wants to know.
"Cheena so sound, so titi up this malcheck, say / Party up moodge, nanti vellocet round on Tuesday"
6. Dollar Days: This song is slow to start. It has the sense of solemnness around it. It starts off with a sax playing quietly in the background. If you're into slower, kinda sad songs, then this is definitely for you.
"I'm dying to / Push their backs against the grain / And fool them all again and again / I'm trying to."
7. I Can't Give Everything Away: This song was the perfect way to end such an amazing album. This song wraps up Bowie's goodbye to the world as he knew the cancer would soon get to him.
"I know something is very wrong / The pulse returns for prodigal songs / The blackout heart's with flowered news / With skull designs upon my shoes."