Former Chief, Jimmy Everett, Now Owner of Hit Restaurant, "Driftwood"
In the graduating Class of 2005 at Santaluces, one graduate, Jimmy Everett, would go on to become a successful chef with his very own restaurant. However, this monumental achievement was not something that came easy or expected.
Throughout high school, Jimmy found school to be something he had to do and didn't like to the point where he considered dropping out. He had more of an interest in his work as a busboy which introduced him to the inner works of the kitchen. His love of cooking slowly developed into something big, leading him to join the culinary program at Santaluces. This program and the instructor at the time, Dr. Sylvia Tricarico, completely changed his perspective on school. He finally found it enjoyable as it brought an unexpected career path he could pursue.
"I wouldn't have gone to that culinary school if it wasn't for her."
After graduating from Santaluces, with the help of Dr. Tricarico,  he would go on to attend the Culinary Institute of America in New York City, which is one of the most notable schools for culinary arts. He speaks highly of Dr. Sylvia as he claims, "I wouldn't have gone to that culinary school if it wasn't for her," since she helped with the application process and allowed him to get a scholarship there.
During culinary school, Jimmy's main goal was to better himself and learn more as a cook. Post-graduation, he worked various jobs in New York to become more comfortable in the kitchen as he started to be confident that being a chef is what he wanted to do. He knew that in pursuing this career, he would be faced difficulties; yet he was willing to take more chances, even if the pay wasn't good so that he could become a great chef.
He moved around a lot, learning different types of food and the way that various kitchens operated. Approaching 2015, Jimmy knew that he wanted to open his own restaurant as his extensive experiences and knowledge accumulated into the confidence that it was time to do something of his own. He also had a son at the time, so he knew that moving back to South Florida and working for himself would create stability for his family.
So, he opened a restaurant in Boynton Beach called, "Driftwood" in 2017. The name "Driftwood" came into view as Jimmy wanted something that fit the feel of the restaurant right when you walked in and didn't imply any specifications on what the menu would entail. His wife, who's Puerto Rican, came up with it in Spanish at first then translated it to English. They looked at each other when she said it, knowing it would be the perfect name for the restaurant.
"I can't say enough good things about Driftwood!"
Chef Renzette, the current culinary instructor at Santaluces, speaks extremely highly of the place saying, "Driftwood is a local favorite…with outstanding service…Mrs. Renzette and I have probably eaten almost every dish on the menu and have never once not thought about ordering it again on our next visit…[I] can't say enough good things about Driftwood!"
There are even students at Santaluces in the culinary program who work at Driftwood currently, gaining an interactive experience by working there.
Jimmy urges high schoolers to know that they should be open to everything and be prepared for the opportunities that life brings. He advises them to not remain complacent and instead keep learning and growing in the field that they aspire to do. Even though he's won many awards and built up many restaurants, he thinks it's more important to "realize where you are in the present instead of focusing on the past."
View Comments (1)
About the Contributor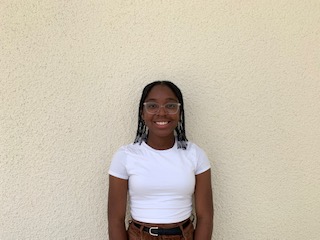 Bryanne Elie, Staff Writer
Hi, my name is Bryanne Elie. I am currently a Junior at Santaluces. I love to read, write, and eat anything with cream cheese. This is my first year in...