No Sugar Coating: Top Drugstore Makeup Brands
Finding affordable and good quality makeup just got easier.
It's 2018 and the makeup industry has evolved miraculously, drugstore makeup has developed drastically. When walking into a drugstore, there are now walls and walls of makeup; compared to back when it was just a small section.
Foundation
Maybelline Fit Me Dewy + Smooth Foundation
This is my go-to drug store foundation since it has SPF 18 and has a very smooth texture. The "dewy + smooth" version hydrates the skin while covering imperfections and leaves a naturally luminous finish.
Concealer
L'Oréal Paris Infallible Pro-Glow Concealer
This concealer is amazing because its high coverage makes dark circles and scars disappear. I also love using this concealer to clean my brows and for highlighting and contour.
Eyebrows
Milani Stay Put Brow Color
This pomade is absolutely amazing. It's long-lasting, waterproof, and glides on smoothly. The packaging also brings a dual brush, a professional applicator, which comes in handy if you do not have brushes.
Eyeshadow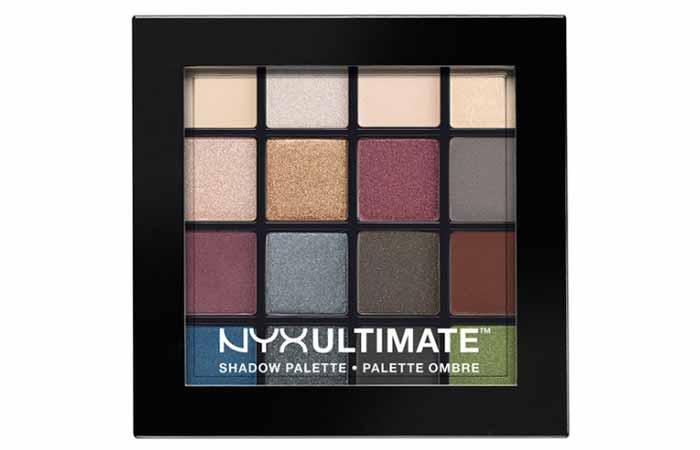 NYX Ultimate Shadow Palette In Smokey And Highlight
This palette has 16 different kinds of shades that range from dark to vibrant, to shimmery. The colors are also very pigmented and easy to blend. However, a con from this palette is that there is no mirror and no brush included.
Contour and Highlight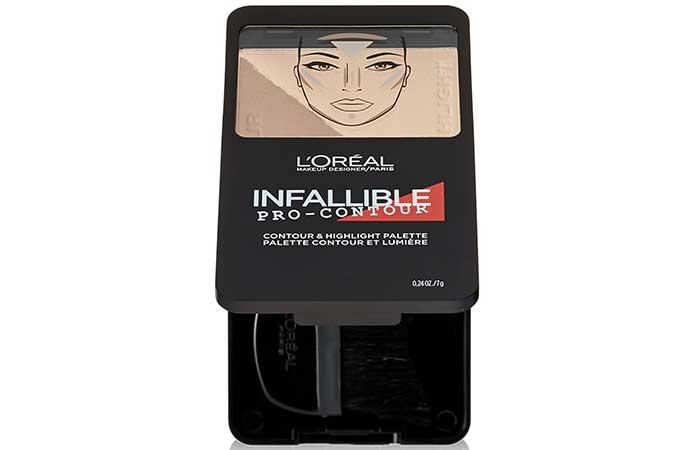 L'Oreal Paris Cosmetics Infallible Pro Contour Palette
This Contour palette is amazing because it's super pigmented, leaves a natural finish, and comes with a unique brush. However, the two shades overlap each other causing a small mess at times.
Highlighter
Maybelline FaceStudio Master Chrome Metallic Highlighter 
This highlighter is one of the best in the world of drugstore highlighters. It's infused with reflective pigments that give a bold glow. The soft powder formula also allows for seamless application.