Freshmen's Transition to Sophmore
As freshman year comes to a close, many freshmen share their wisdom of what happened this year, what they wish they could change, and what they will strive for in the years to come.
"It wasn't an exciting year," said freshman Alicia Newby. "Although I made a lot of friends, I did like that we didn't have to wear uniform."
"My first year I was kind of nervous but everyone was really welcoming so I was able to feel apart of the school," said freshman Taylor Kaulbaugh "For upcoming freshmen be prepared to do work."
"Our school is very diverse and our spirit week is really cool," said freshman Israel Taylor. "But I should've listened that everyday you miss really does count."
"Don't mess up this year cause it really effects you," said freshman Antonio Serna "Although I did have a pretty good year."
"I had a good first year, I practically hung out with my friends everyday," said Freshman Rayat Rishit. "I had plenty of adventures, but I should've spent more time on my homework."
"I had an amazing year, I made it on the soccer team and am doing great in school," said Freshmen Michael Vasquez. " I hope that next year I'll be on the varsity soccer team."
The first year now comes to an end for this freshman class. It's time for them to begin a new chapter and start as sophmores.
Leave a Comment
About the Contributor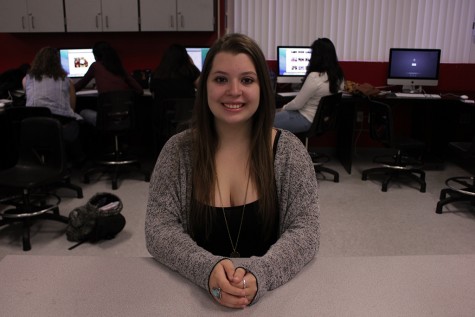 Adie Gonzalez, Photo Editor
I'm Adison Gonzalez, Photo Editor for The Tribe. Photography is one of my favorite forms of art expression, besides dance. I have been dancing for almost...